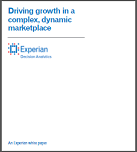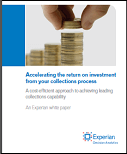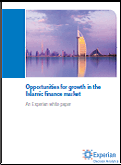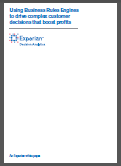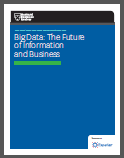 The key to successful fraud risk control
In this paper, we consider the core fraud risk control capabilities that organisations need to develop in order to effectively counter fraud and its damaging effects, and thereby create a strategic response to fraud.
Driving Growth in a complex marketplace
In this paper we will explore how powerful global trends are driving higher cost pressures and complexity in the originations process, placing significant pressure on financial institutions' ability to acquire profitable customers. We will discuss the impact of these trends, and explain how to turn complexity and new challenges into a competitive advantage.
Accelerating the return on investment from your collections process
To address the collections challenge, organisations need to evaluate their existing collections process to ensure they are collecting the most debt at the lowest cost and at optimum speed, whilst raising their priority with customers to make sure that their debts are repaid first.
Read more and download the whitepaper
Opportunities for growth in the Islamic finance market
Islamic banking and finance '...has shown resilience at a time when the global economy has slowed and conventional banking in Western countries has been under pressure. By contrast global assets of Islamic finance have doubled since the start of the economic downturn' posits UK Islamic Finance.
Decisioning in the Cloud - A Beneficial New Approach for Financial Institutions
Organisations around the world are constantly looking for ways to effectively meet the rising demands and challenges of today's ever-changing marketplace. Achieving growth in a sea of constraints requires processes and technologies that may not be commonly used today. Some say cloud is the answer as it grows increasingly mainstream.
Using Business Rules Engines to drive complex customer decisions that boost profits
Managing customers involves making many individual decisions throughout the relationship journey: 'Do we take this customer?'; 'What conditions are appropriate?'; 'When is the right time for an additional offer?'; 'How do we treat missed payments individually?'; 'How does my decision impact capital allocation?'
Big Data - The Future of Information and Business (extracted from a report by Harvard Business Review Analytics Services)
According to one study, the world used over 2.8 zettabytes of data in 2012. This is more than anything we have ever known, and it will only become more voluminous over time. And yet in a 2013 survey of Harvard Business Review readers many said they were familiar with the concept of big data, but only 28 percent said that their organisation was "currently using big data to make better business decisions or create new business opportunities."




DA EMEA Newsletter: Issue 4
In this special fraud-focused edition, we share news about our Future of Fraud and Identity event that took place in Madrid recently. You can watch a 7-minute video to see all the highlights from the event and take a photo tour of the guests and speakers. We also share resources that illustrate the growing threat of fraud and what you can do to combat it.
Read this issue
DA EMEA Newsletter: Issue 3
In this edition we are very pleased to share the news that Experian has been recognised in Forbes magazine's list of the 'World's 100 Most Innovative Companies'.
Read this issue
DA EMEA Newsletter: Issue 2
In this edition we discuss how new innovations in collections technology are making it easy for organisations to cost-effectively achieve leading collections capability, and to interact with customers in a way that is proven to significantly improve collections performance.
Read this issue
DA EMEA Newsletter: Issue 1
In this edition you will find articles on our latest thinking on Big Data where we discuss the opportunities for growth and competitive advantage; and on using business rules engines to drive complex customer decisions that boost profits.
Read this issue